Duty Free Shopping in Aarhus Airport
Once you have passed security, we have the pleasure of welcoming you to our newly opened Duty Free Shopping.
Here you can find good bargains and save money on well-known brands in the fields of beauty, cosmetics, home and fashion as well as find delicacies and gifts before you leave for one of our destinations.
And if you forgot to buy a souvenir during your trip, don't worry.
When you arrive, you will have the opportunity to visit our wonderful Duty Free Shop before you pick up your luggage and leave the airport.
We look forward to welcoming you to the Duty Free Shop in Aarhus Airport.
Start your journey with Tax Free shopping. At Aarhus Airport you'll find great deals on well-known brands in beauty, home, fashion and all kinds of goodies.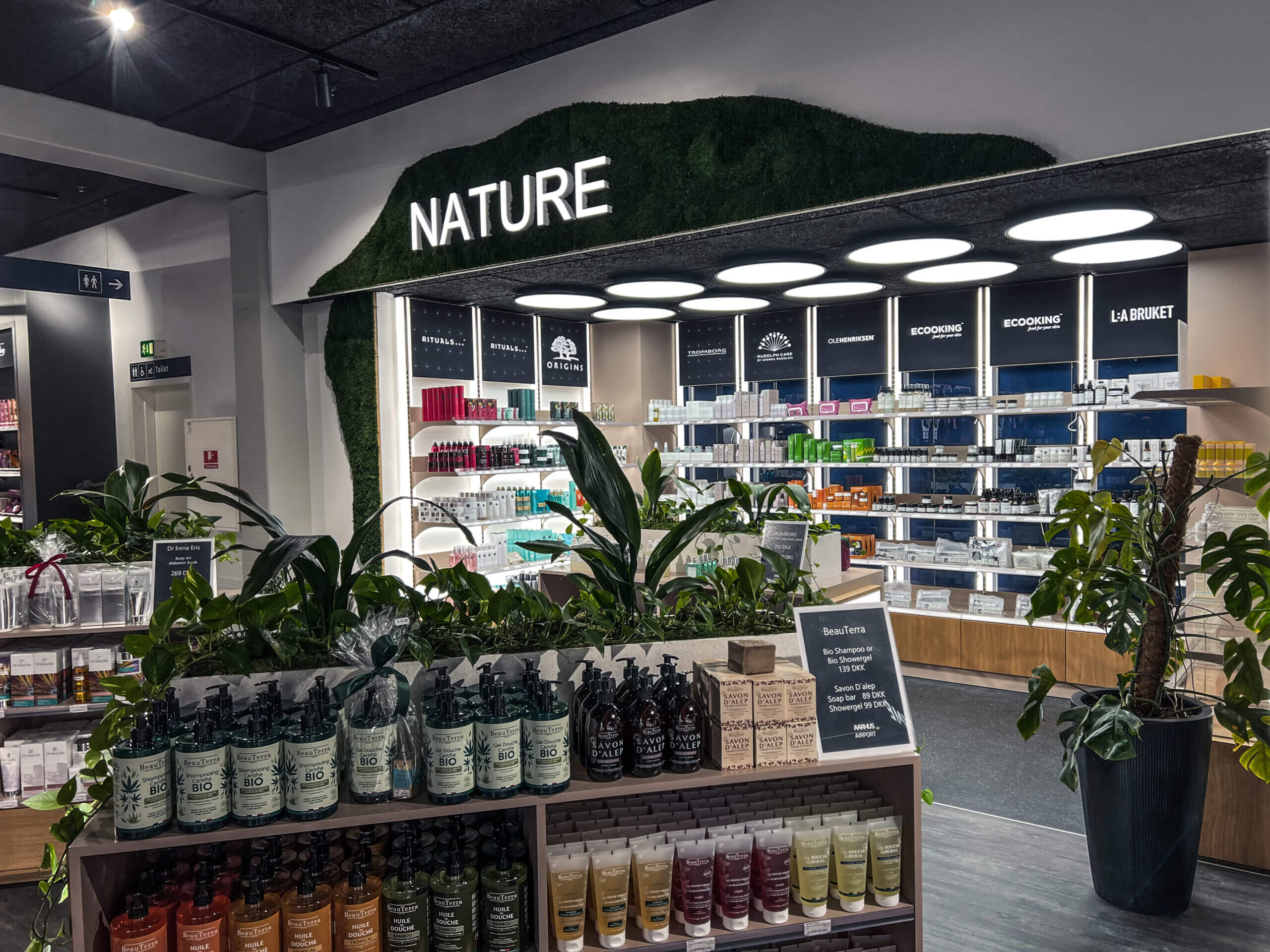 Nature - a little bit greener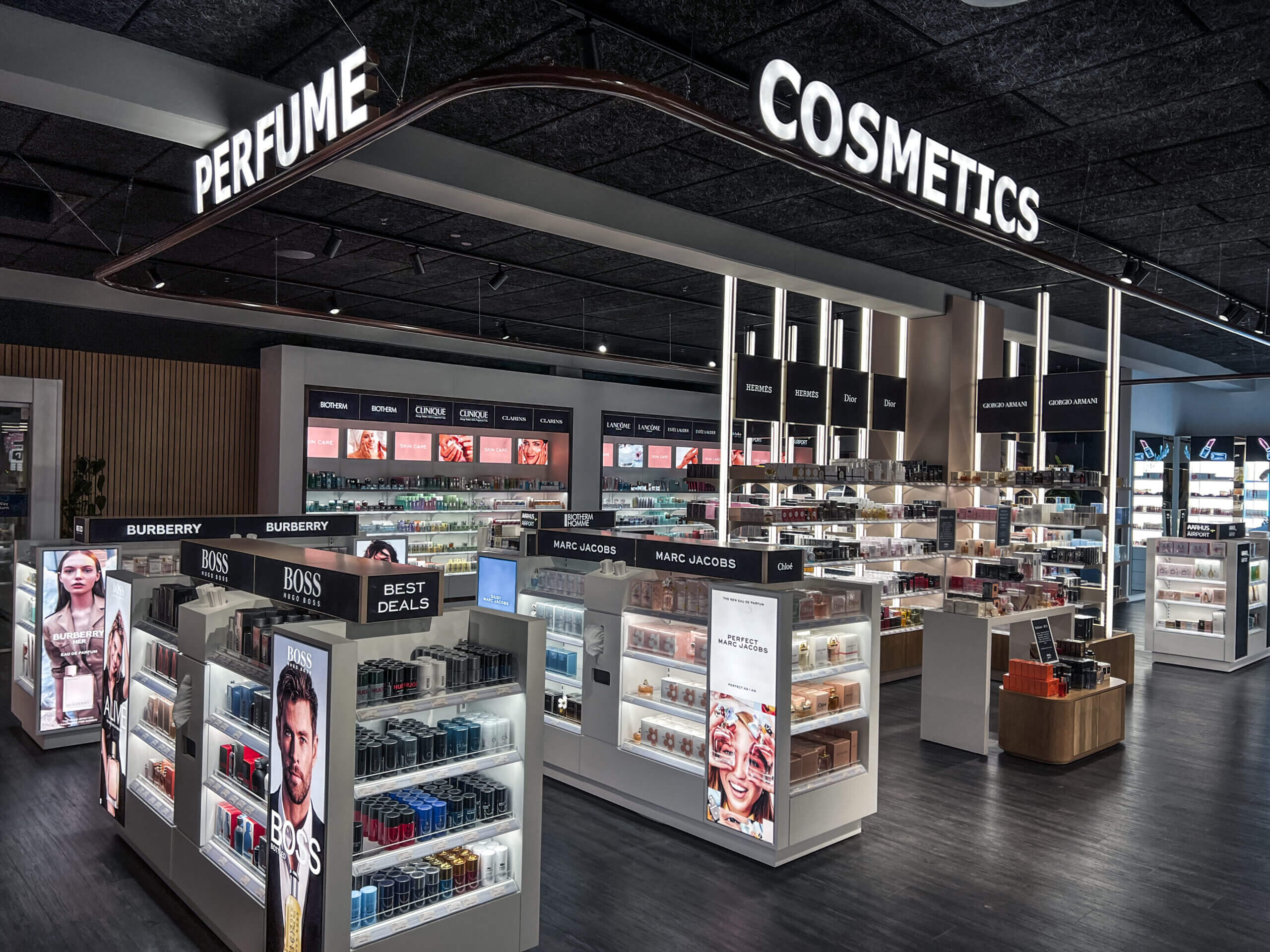 Perfume and skin care